Regina Mangan
Business Owner, Auctioneer
Regina founded sister company Bookaroom.ie Waterford's first and largest Property Letting and Management Company in 1997. She is a member of the Institute of Professional Auctioneers and Valuers. Regina is a licenced auctioneer, business advisor for the Local Enterprise Board and an active member of the Waterford business community. Regina has achieved a number of business accolades and awards over the years.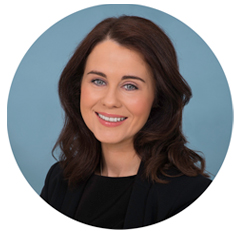 Maria Clifford
Director, Auctioneer
Maria joined the company in 2004. She has extensive knowledge and expertise in property management. Maria has a Diploma in Facility & Property Management and is a licenced Auctioneer. She loves a challenge and excels in maximising the opportunity for her clients. Maria focuses on making the whole experience for clients buying and selling smooth and easy.
Siobhán Ryan
Office Manager
Siobhán joined the team in 2016 bringing with her a wealth of commercial and people management experience. Siobhán prides herself on exceptional attention to detail while appreciating the merits of the employee and the supplier in the client journey. She enjoys setting new goals and targets both for herself and the team, resulting in a rewarding experience for the consumer and the employee. Quality and excellent customer care are at the core of her professional ethic.
Cormac Finlay
Auctioneer
Cormac has ten years' experience in the Waterford residential and investment property market. Cormac Finlay qualified as Auctioneer with a distinction in Property Studies at DIT, with the Royal Institution of Chartered Surveyors. Cormac is hugely knowledgeable in every aspect of property. He is renowned for his personable and professional approach.
Miriam Colfer
Front of House
Miriam joined the team in 2008 and is the key person within the front of house team. Miriam is renowned for her wonderful smile and superb attention to all our clients. Her role involves all aspects of administration but most importantly the matching of clients with the right properties.
Elaine Cunningham
Front of House
Elaine joined the team in 2012 with over 25 years banking experience. Her main role within the company includes compliance and taking care of our customers. She has excellent attention to detail and is always meticulous with administration and issuing of contracts, and most importantly she is very obliging.