Letting Your
Property?
As the leading property letting and management experts in Waterford, Liberty Blue Estate Agents has the experience, knowledge and smart processes in place to ensure that your property delivers the best return on investment possible and with the least hassle.
Thinking of Letting?
Would you like to know the current market value for your property?
Liberty Blue Property Management Service Highlights
Better Rent Continuity and Cash Flow
We invest in the technology and people to ensure the most efficient and effective collection of your rental payments.
We use Splink – a simple, online payment system that facilitates prompt deposit and first month's rent payment.
Lower Maintenance and Repair Costs
At Liberty Blue Estate Agents we have used our 20 plus years' experience in property management to develop a system
that makes it easier for tenants to report maintenance issues and more efficient for issues to be resolved.
Our process uses technology, streamlined communication and the best team of contractors and managers to achieve
savings in maintenance at the same time as keeping our tenants happy.
We have invested in FixFlo – the online tenant repair reporting system for our landlords and tenants. This app works to
filter out issues that the tenant can resolve safely and easily and helps to process other reports for action, saving time
and money for you.
Better Tenant Retention
We employ cutting edge technology and rigorous processes to ensure that your property gets the right tenants.
At Liberty Blue Estate Agents we use Planet Verify – a technology platform that allows us to collect and protect personal data from prospective tenants such as references and other details that will help to establish their reliability rating.
We carry out inspections twice annually. We use an inspection app called inventory base. This enables us to carry out a thorough condition and safety inspection of your property. A detailed report with photographs and any necessary actions required is generated and a copy is sent to you.
Minimum Standards for Rental Property
The Residential Tenancies Board has clear information on the minimum standards that must be met for rental properties – check out their website at
www.onestopshop.rtb.ie
Non-Irish Resident Landlords
Where rents are paid directly to a person whose usual place of abode is outside the State, the agent is obliged to deduct income tax at the standard
rate from the payment (Section 1041 TCA 1997). More information is available on www.revenue.ie
Steps to Stress Free Property Renting for Landlords Like You
A member of our team visits your property – raises any issues with you that need to be addressed before arranging
Photos to be taken to best represent the space. We are happy to arrange cleaning for you or take care of any minor maintenance issues.
We create an ad for your property and advertise it on Daft.ie, the property portal and on Libertyblue.ie
Prospective tenants are directed to complete a viewing application form.
Tenants are pre-checked through our Planet Verify app – we check personal identification and references securely.
A member of our team views the property with the prospective tenant.
If all is in order, we issue the letting agreement through the online encrypted platform and request the prospective tenant to sign.
The tenant pays one month's rent as deposit and one month's rent in advance through our secure online payment system, Splink.
We transfer any relevant utility accounts into the new tenant's name.
Payment is automatically transferred to your nominated account by the agreed day of the month.
Ongoing maintenance issues are dealt with by us through our Fix Flo app and with our select team of professional contractors.
Inspections of the property are made twice annually by our team and a report is issued to you.
Checklist for Landlords
Arrange BER rating prior to letting
Annual boiler service
Fire Safety equipment – including fire blanket and extinguisher
Ensure smoke and heat detectors fully functional
Carbon Monoxide detectors
Clean and ready to view
Landlord property insurance
All appliances in good working order
Three sets of keys (one for our team and two for tenants)
Provision for garden maintenance, e.g. lawn mowing
September 20, 2023
If you're fortunate enough to be in a financial position where you can rent out your home instead of selling it, should you ta…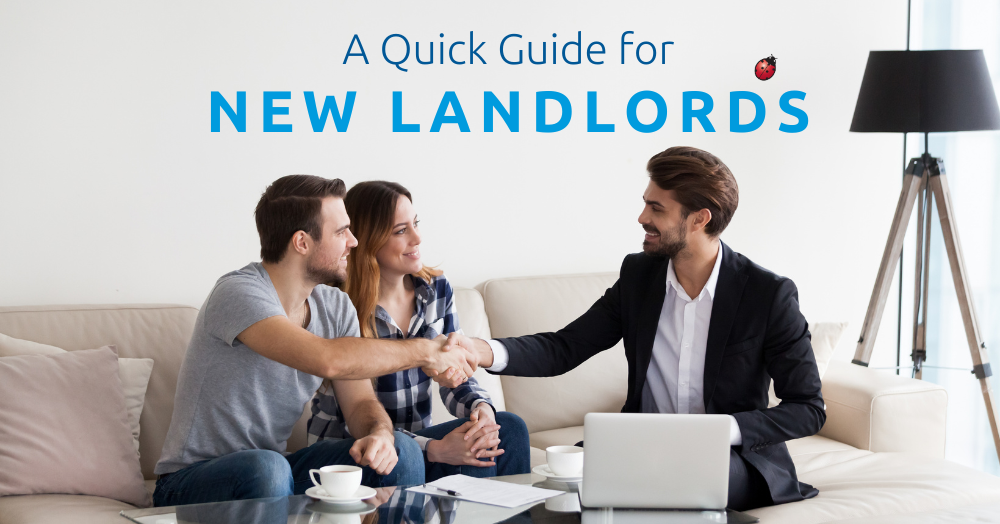 May 11, 2023
Being a first-time landlord can feel daunting. There's a lot to do before you can get your property rented out – such as rep…
April 13, 2023
It's widely recognised that moving house is one of the most stressful (and annoying) life events you can experience. If you�…