Thinking of Selling?
Would you like to know the current market value for your property?
Selling Your
Property?
Liberty Blue Estate Agents developed their unique Sell Smart System to help deliver shorter selling times, smoother processes and maximum returns to property sellers in Waterford City and County. The results speak for themselves!
We do everything we can to ensure that the process of selling your property is as easy as possible.
Preparation for Sale
We recommend that you appoint your solicitor at an early stage so that any potential issues can be identified and dealt with at the beginning. This will prevent delays in exchanging contracts and could even prevent the property sale from falling through. Additionally, having your solicitor on board from the start will ensure that you have all title, planning and building documents in order.
The Buildings Energy Rating (BER) should be carried out in advance of the property being advertised. We can arrange this for you.
Under the Criminal Justice Act 1994, estate agents and auctioneers are obliged to secure proof of identity and proof of address from our clients. We will need you to supply photographic identification and a utility bill (proof of address) to us in advance of the sale.
Under the Property Services (Regulation Act) 2011, it is now standard procedure to sign a Services Agreement with your agent and we will forward this to you upon instruction.
Our Service
Find out what our customers have to say about our service.
We will arrange to have professional photographs taken of your property for use in advertisements.
We will advise you on what improvements should be made to your property to give it the best chance of making a great impression on potential buyers.
We can help you to arrange to have these works done if need be (this will incur an additional charge which will be discussed with you).
Our fees and terms of business will be clearly explained to you at the outset and we will not have any hidden charges.
Your property will be advertised on Daft.ie and the Liberty Blue Estate Agents websites.
We can advertise your property nationally, if required, at an additional cost.
November 22, 2023
Deciding to sell your home is a big decision that comes with a long list of jobs and responsibilities. Along with decluttering …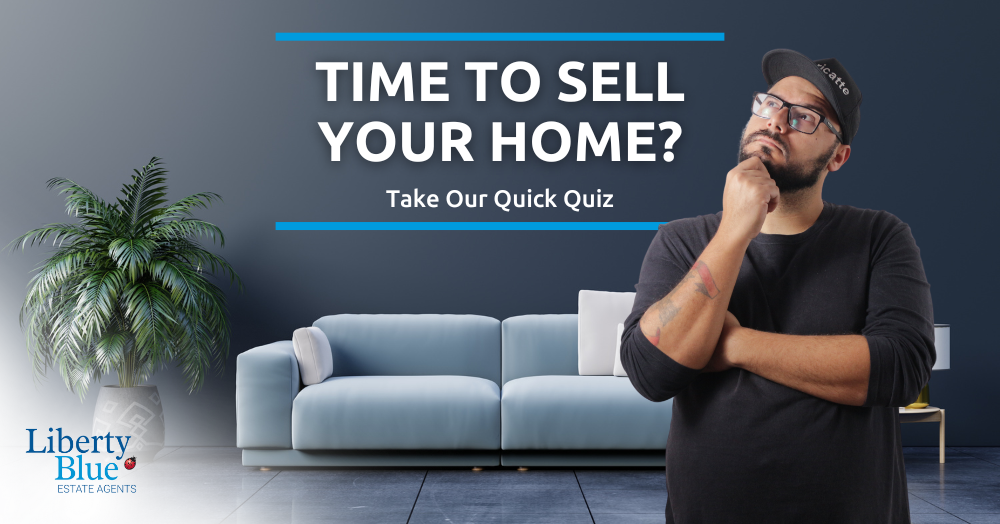 November 13, 2023
Are you pondering whether to sell your Waterford home? With the property market constantly changing, it's natural to wonder if…
September 12, 2023
When it comes to preparing for a property sale, most sellers focus on the early stage of the process: staging […]