Owen engaged us to sell his beautiful home in Carrick-on-Suir, Co. Waterford. Here is what he had to say about his selling experience with Liberty Blue Estate Agents & Auctioneers Waterford.
Georgina Kiely Power
Regina was a pleasure to work with, communication was excellent and her knowledge was invaluable. The team at Liberty Blue are fantastic and the service they provide is second to none.
—
Graham & Lynn Searles
We have had the pleasure us using the services of Liberty Blue for a number of years. They have been fantastic to deal with, no issue is too small and they are thoroughly professional. I would especially like to mention Maria Clifford she goes above and beyond with every client. I would not hesitate to recommend Liberty Blue and I'm so happy that we are lucky enough to have Maria & Liberty Blue to assist us. Graham & Lynn
—
Amanda Alexander
Regina and Maria were instrumental in selling my house. They gave me names and numbers of fabulous plumbers, electricians etc that they use for all their clients, in order to get the house sale ready. Selling the house was fairly slow due to it being at the end of the post covid rush but we got there in the end! I would highly recommend Liberty Blue for not only the estate agents but all the other perks they bring to the table.
—
Geraldine Quaney
Fantastic service from start to finish. Maria was a dream to work with. She provided a professional service throughout but at the same time was always available for a chat or advice in times of doubt or concern. Maria went above and beyond to ensure we got the best outcome, advising us all the way. Thanks a million, Maria- we highly recommend Liberty Blue.
—
Ilonda Downes
I would highly recommend Liberty Blue, if you're thinking of selling your house. Maria has been such a pleasure to deal with. She is professional, customer focused, while also being supportive and caring. It was great to have access to her experience and knowledge. Thank you for the personal service and for taking the stress out of the process. Ilonda
—
Hatim Ali
Lived at 8 Hunters way for 2 years. The service provided can only be described as excellent. All Liberty Blue staff are very easy to reach and deal with. Concerns are always dealt with promptly and in a professional manner. Having moved quite a lot in Ireland this has certainly been my best experience with landlords/agents so far. Made us look out for liberty blue in other places when seeking accommodation. Thanks Catherina and others.
—
Beatrice Travers
It's very rare to work with someone who is exceptional at what they do. Maria in Liberty Blue is. Expert professional advice, innovative marketing solutions and exceptional presentation skills-Maria has a unique skill set. Through every stage of the selling process, she communicated and guided with professionalism and kindness. From practical tips on how best to present the property, to high-quality marketing promotional material, she delivered an exceptional service. Thank you Maria it was a pleasure working with you.
—
Diarmuid McArdle
Through our recent sales campaign Regina Mangan and the team have been very effective in delivering sales.
Her effective marketing, proactive response to enquiries followed prompt viewings has given us the results that we required.
—
Kevin and Hannah O'Sullivan
As newcomers to Waterford, we found Regina extremely helpful with any queries we had about properties and the local area. She was very accommodating and efficient when arranging a viewing. Her knowledge and experience in the property market, meant to she was able to guide us towards the right property for us. She was professional, friendly and very approachable and responded quickly to any of our questions. We would highly recommend Regina to any friends and family. We look forward to dealing with Regina again in the future.
—
James Costello – Waterford
They have a fantastic can-do attitude
—
Robert Jackman – Waterford
I rate them 20 out of 10, professional, efficient and friendly.
—
Thinking of Selling or Letting?
Would you like to know the current market value for your property?
Latest Properties For Sale & To Let
Liberty Blue Estate Agents Waterford developed their unique Sell Smart System to help deliver shorter selling times, smoother processes and maximum returns to property sellers in Waterford City and County. If you need an auctioneer, then the results speak for themselves! Find out more here
As the leading property letting and management experts in Waterford, Liberty Blue Estate Agents & Auctioneers has the experience, knowledge and smart processes in place to ensure that your property delivers the best return on investment possible and with the least hassle. Read more
Houses, apartments and investment opportunities currently available from the award winning Liberty Blue Estate Agents and Auctioneers in Waterford City, County and surrounding areas. View our current properties for sale
Liberty Blue Estate Agents Waterford, the auctioneers who do things 'Smarter, Faster, Better' than the rest.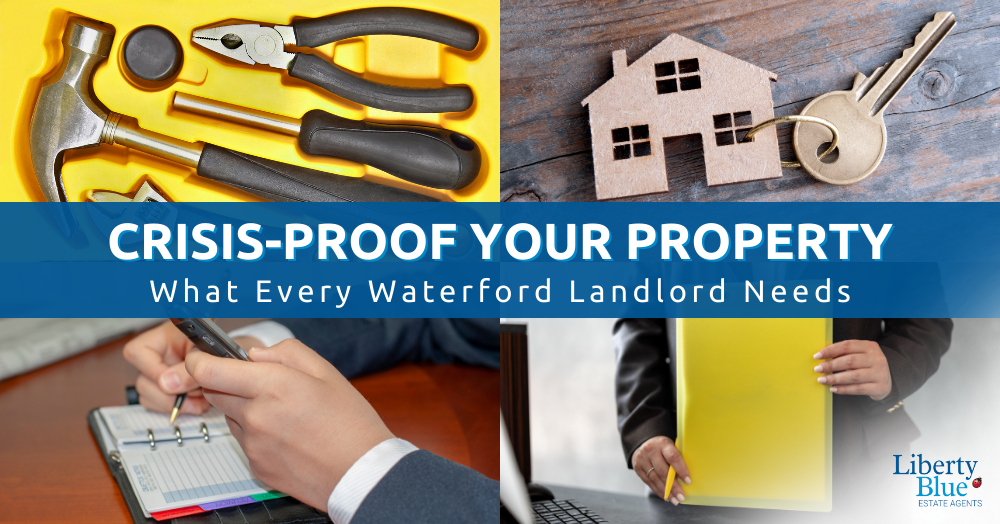 November 27, 2023
As any experienced letting agent or landlord can advise you, 'expect the unexpected' when it comes to rental properties. An…
November 22, 2023
Deciding to sell your home is a big decision that comes with a long list of jobs and responsibilities. Along with decluttering …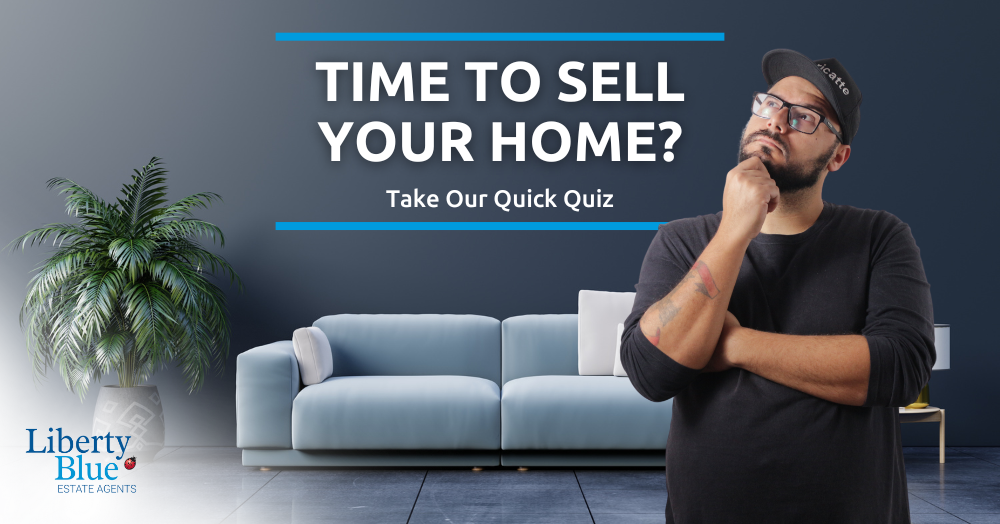 November 13, 2023
Are you pondering whether to sell your Waterford home? With the property market constantly changing, it's natural to wonder if…
Meet The Team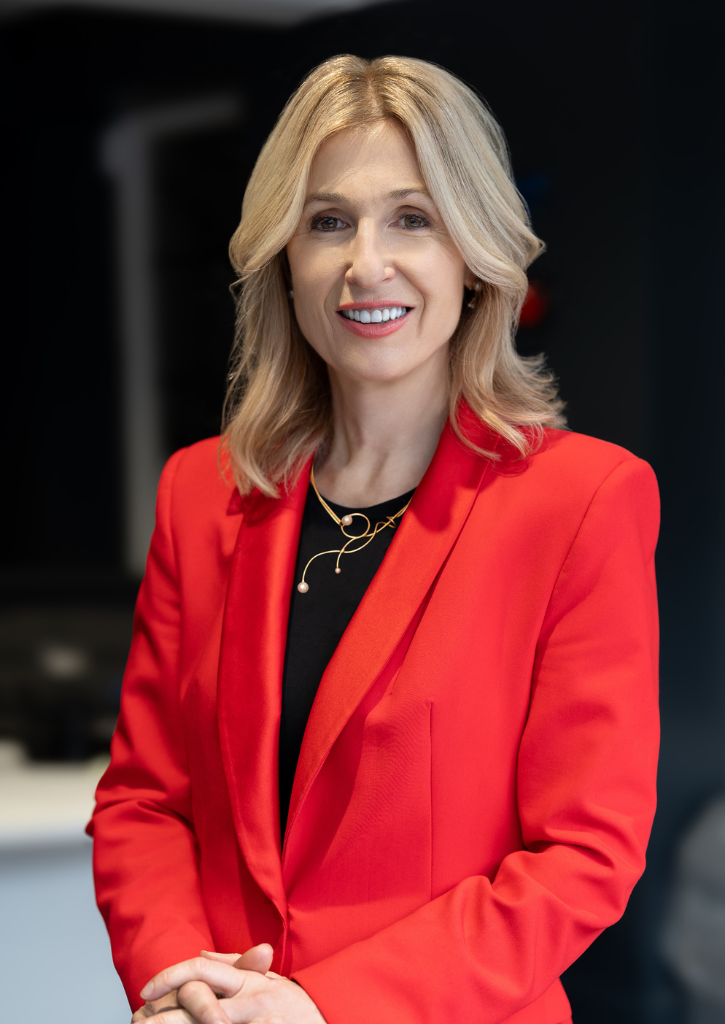 Regina Mangan
MIPAV TRV MMCEPI
Founder, MD, Auctioneer
License Number 001852-002270
Maria Clifford
MIPAV TRV MMCEPI
Director & Auctioneer
License Number 001852-002258
Darragh O'Connor
Marketing & Sales Assistant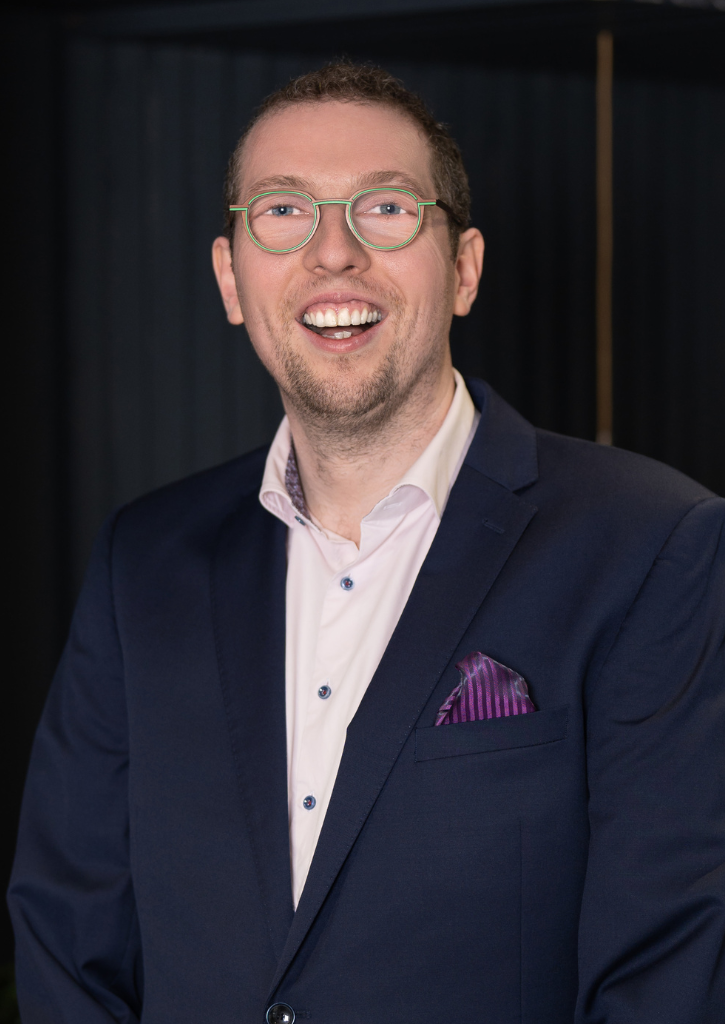 John Darcy
General Manager
Lianna Marzio
Accounts Administrator
Veresia Myburgh
Property Management & Maintenance Administrator
Murt O'Brien
Client Service Administrator
Anne Maria Breen
Property Sales Assistant
Pagespeed Optimization by Lighthouse.