What are buyers looking for nowadays when considering a new home?
Research carried out in the UK by GoCompare.com on what potential buyers want shows some surprising results.
When asked what their must-have features are when considering purchasing a home, respondents now put connectivity and energy efficiency above good bathroom facilities and friendly neighbours.
A broadband signal fast enough for streaming and a reliable and a clear mobile phone signal are deemed home essentials in the UK today – and Waterford is likely to be very similar for a lot of home buyers.
Here is the list of top 20 features as published in www.express.co.uk
See how your home matches up!
1. Central heating: 82 per cent
2. Double glazing: 80 per cent
3. Secure doors and windows: 74 per cent
4. A garden: 69 per cent
5. A good, reliable broadband connection sufficiently strong to stream films and TV: 59 per cent
6. Plenty of electrical sockets: 59 per cent
7. Local shops and amenities: 58 per cent
8. A driveway or dedicated parking space: 53 per cent
9. A reliable, clear mobile phone signal: 53 per cent
10. A good energy efficiency rating: 52 per cent
11. At least 2 toilets: 52 per cent
12. Friendly neighbours: 51 per cent
13. A bathtub: 50 per cent
14. A shower cubicle: 49 per cent
15. Cavity wall insulation: 46 per cent
16. A living room big enough for a large, flat screen TV: 42 per cent
17. A garage: 41 per cent
18. A dining room: 40 per cent
19. A landline telephone: 39 per cent
20. A new boiler or central heating system: 37 per cent
For advice on selling your home or for a free valuation, call us on 051 858182 or contact us here
First Impressions Count When selling your home it's essential to create a great first impression, buyers decide if a home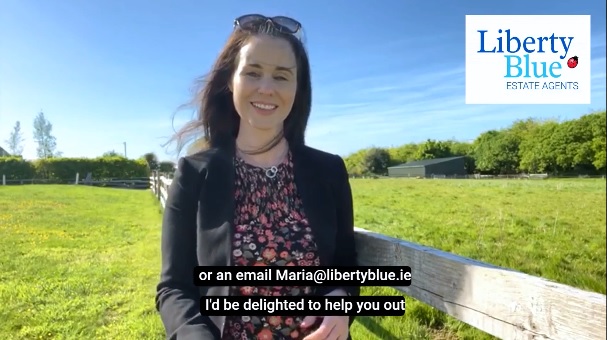 Maria Clifford, Auctioneer, discusses making an investment in property post-COVID 19 Are you wondering when is the right time to
Waterford Landlord Advice Event Update Thank you to everyone who came along to our inaugural Landlord Briefing event in March.