Welcome to our November Property blog
This month I am focusing on the residential rental property market.  In terms of activity very little has changed with respect to supply and demand.
As of today, the 10th of November, while writing this blog there are 11 properties in total for rent on Daft in Waterford City. This includes 3 student properties. There are a further 8 in the County of which one is a holiday home and only available until April to rent.
One particular property we advertised yesterday has received 647 online views within hours of listing, such is the demand.
We have seen a lot of uncertainty around rent increases in rent pressure zones. According to the Irish Times last week there has been a 7 per cent annual increase in rents recorded for the second quarter of 2021. This is based on the rents registered with the tenancies board. Pat Davitt the CEO of the Institute of Professional Auctioneers and Valuers (which we are proud members of) correctly said the data does not differentiate between new and existing rental stock, or between properties that are outside the RPZ's (rent pressure zone).
This year has been quite a year of uncertainty when it comes to caps on rent increases. Earlier this year the 4 per cent annual cap increase was changed to the Harmonised Index of Consumer Prices (HIPC). Landlords bringing new properties to the rental market for the first time or properties outside of the RPZ are free to charge whatever rent they wish. Approximately 74% of all tenancies are within the RPZ's. I'm very sure that they will extend the RPZ to the entire state in time.
I think that Pat Davitt makes an excellent case for the RTB to produce better data which ultimately drives policy formation and public sentiment.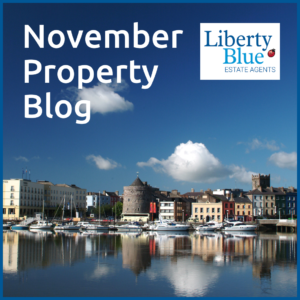 There is a new residential tenancy bill which is due to be published this month and this will bring a cap of 2% on all rent increases within the RPZ. We can see the cap being applied immediately from enactment. Visit this link if you want to check if your property falls within the Rent Pressure Zone
In addition to reducing the levels of rent increases in the RPZ, the bill will introduce tenancies of indefinite duration. However, the Minister for Housing said the measure "respects the constitutionally protected property rights of landlords" and aims to safeguard continued investment in the sector by existing and new landlords. The Minister acknowledged that over 23,000 rental properties have been lost since 2017 and a plan needs to be put in place to stop this.
I await this plan (however, whilst not holding my breath) as I'm sure many of you do to see what the government is going to do to stop landlords from exiting the marketplace. I think it is unlikely Government will address high taxes on rental income. Focusing on improving deductible expenses might be a sensible approach in my view.
I had an email from a concerned landlord after he had read various articles about the new tenancy bill. He was concerned that the introduction of indefinite duration meant he would not be able to sell his property. I confirmed the legislative changes with a local politician and reassured him that the grounds for serving notice and selling a property will remain the same.
With respect to the indefinite duration of tenancy, what does that actually mean? Well, security of tenure is provided for in law. Changes to legislation in 2016 extended security of tenure from 4 years to 6 years after the first six months of tenancy.
What does that mean for Landlords? In my opinion, very little. The constitutionally protected property rights of the landlords are still protected. The landlord can still give notice under the same grounds, see the link above.
For the tenant it just offers more comfort, however, the same grounds for notice apply. Appropriate notice periods are required and are dependant on the duration of the lease.
If you have any questions, we are here to help. Meanwhile, it's important to consider something in property, "Not all things are equal". For Landlords who have purchased property in recent years and don't have a lot of debt on the asset, then property still remains a very positive investment. Between the net annual income and capital appreciation, it is a valuable asset that should stand you in good stead in years to come. If you hire a professional then it shouldn't take up too much of your time.
At Liberty Blue Estate Agents we have the experience, knowledge and smart processes in place to ensure that your property delivers the best return on investment possible and with the least hassle. Contact us here for more information.

If I can be of help please get in touch – regina@libertyblue.ie