Together we are all facing a truly unprecedented situation. The global coronavirus pandemic is affecting all of our families, our businesses, our communities, and our way of life. 
If you are looking to rent a house or an apartment we have the solution which complies with social isolation and we are here to help in the weeks and months to come. 
We are going to bring a full property tour right to you. This means that during the Covid 19 outbreak our technology enables us to showcase properties for rent without person to person contact.
We hope this offers you some comfort.
We have invested significantly over the last five years in cutting edge technology which enables us to manage your whole application process and lease through our various online platforms.
Check out this virtual walkthrough tour to see for yourself by clicking on the picture below.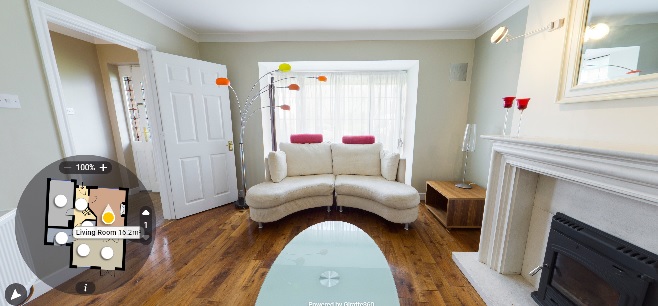 What to do next
Watch our Daft Page for new property listings
When you see a property of interest on our daft adverts, put an enquiry through the daft advert and we will email you to advise when the video tours will be going live on our social media channels or we will send you a virtual tour.
To view our virtual tours and video tours follow  our Facebook page / Instagram
What happens then
It's easy, we will arrange a meeting with you on Skype or Facetime.
When you secure a property, we can manage the application, payments and the lease agreement online.
P.S. it's important to get your references ready now to ensure you are ready when you find your ideal rental home.
Take care and stay safe,
Regina Mangan, Maria Clifford and all the team at Liberty Blue Estate Agents.