Here is your guide to living in Waterford City! 
Waterford City is the oldest city in Ireland and can be described as the perfect blend of old and new. It's renowned for its food, festivals, history and local people amongst various other things.
Waterford City boasts an amazing and ever-growing education hub. With the newly developed SETU (South East Technological University), the WCFE (Waterford College of Further Education), and various schools around the city- Waterford promises a diverse and opportune place to learn and grow.
Waterford City is a place that's catered to help you go where you want to go. With various bus routes, plentiful taxi ranks and the new TFI Bike Stations that are excellently positioned around the city that makes ease of travel on the forefront of priorities.
This city has grown to become an underdog in the culinary world, boasting various high-end restaurants, exciting and experimental food trucks and diverse take-out places to eat too. In the City, many restaurants have won various awards. Most recently at the Munster Restaurant Awards, Michelin Guide Bib winner Everett's took home two prizes with Peter Everett winning Best Chef and Jakub Glich winning Best Restaurant Manager. At the same awards, Best Casual Dining went to Momo, while Kamil Bystrzonowska from the same restaurant was named Waterford's Local Food Hero. Other various awards went to such great establishments as The Old Couch Café, the Union Wine Bar, Grow HQ, and Tully's Bar amongst others.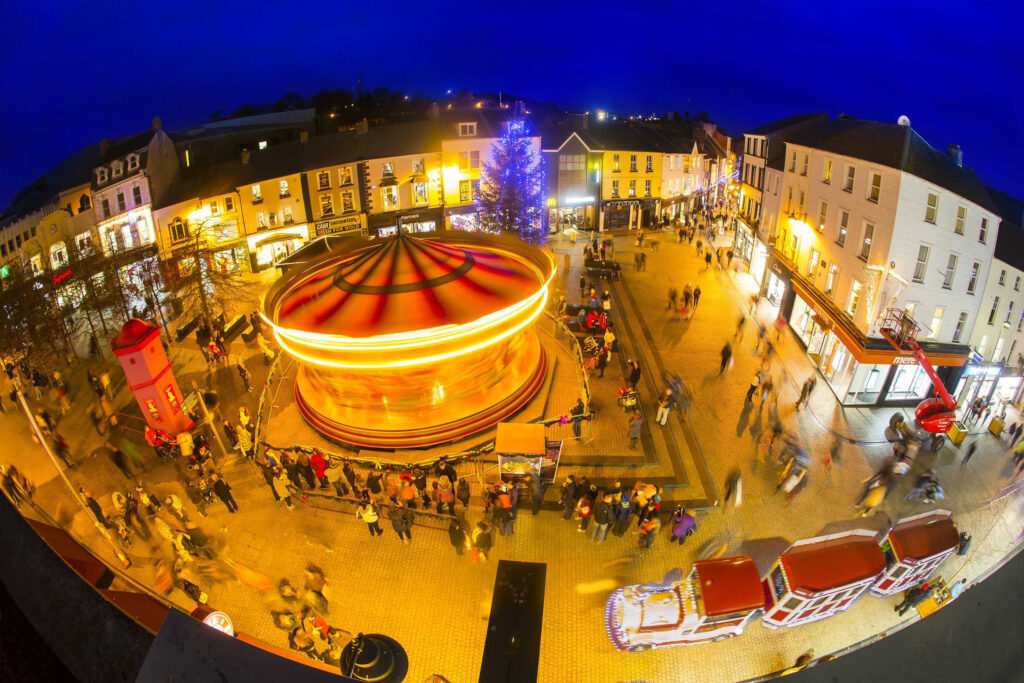 As well as its culinary achievements, Waterford City also boasts a marvellous culture. As well as interactive and immersive museums in the city, there are also two popular theatres – the Theatre Royal and Garter Lane.
Waterford City proudly showcases various diverse and unique festivals throughout the year. Every year, Winterval– Ireland's biggest Christmas festival is organised and runs through November and December. This magical event features various light shows, numerous stalls and lots of original attractions like Santa's arrival to Waterford, Winterval on Ice and the Winterval Carousel.
Other various festivals in Waterford include the Summertime Spraoi, the mouth-watering Harvest Festival, and the alluring Imagine Arts Festival amongst many others seen here.
Waterford Chamber of Commerce is a business champion for business in Waterford. They are the number 1 business supporter in the city. They drive the business agenda, the development agenda and the Waterford. For anybody thinking of moving to Waterford to work, the Waterford Chamber of Commerce is an excellent resource.
In 2021, Waterford City won Best Place to Live in Ireland by the Irish times. According to their website: "It was the unanimous choice of the judging panel after 15 weeks of nominations, research and deliberation in the competition". The reason for choosing Waterford came down to being a historic, down-to-earth and affordable city- that ultimately was a great place to call home.