Waterford Landlord Advice Event Update
Thank you to everyone who came along to our inaugural Landlord Briefing event in March. We had a great turn out and the feedback from all attendees afterwards was very positive and enthusiastic.
Pat Davitt, CEO of the Institute of Professional Auctioneers and Valuers (IPAV) and Tim Ryan, journalist, public affairs consultant and former Residential Tenancies Board member took the audience of Waterford Landlords through the most important aspects and proposed updates to the Residential Tenancies Act.
What useful landlord advice was discussed on the night?
Pat Davitt pointed out the decline in the number of landlords of 1 – 2 properties across Ireland and called for incentives for landlords to remain in the rental market, for the good of tenants and of society.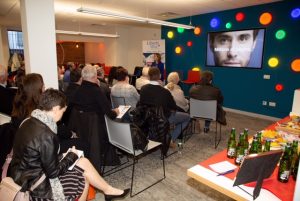 Tim Ryan gave a very informative talk on the most important parts of the Residential Tenancies Act and gave the landlords present sage advice on avoiding difficulties to the benefit of both them and their tenants.
Our own Regina Mangan, owner of Liberty Blue Estate Agents in Waterford City and County spoke about the strong trend towards renting in Waterford and the lack of available properties. Regina argued that this trend presents a great opportunity for landlords to provide much-needed accommodation and, combined with the principles of the Residential Tenancies Act, is ushering in the era of the Professional Landlord. She urged landlords to view the rental market as a long term investment.
Where can I find out more?
Pat Davitt's presentation from our Waterford Landlord event can be downloaded here and Tim Ryan's presentation can be downloaded here.
Huge thanks to Pamela Pim and Laura O'Keeffe at Bank of Ireland Waterford for their help with hosting this event in their Workbench venue and to Scarlett Platters for providing the fabulous food.
[post_grid id="2188″]